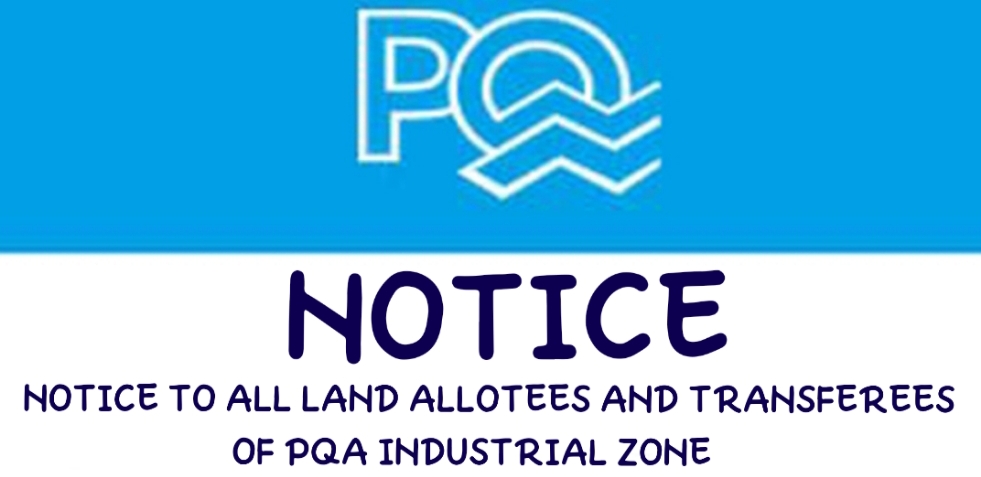 PQA INDUSTRIAL ZONES
It is to inform to all the land Allottees and Transferees that, considering requests of Allottees & Transferees and also from Bin Qasim Association of Trade & Industry (BQATI) due to COVID situation. The Competent Authority has extended the due date (30th September 2021) for payment of Annual Bills for the year 2021-2022 up to 15th November 2021.
All the Allottees and Transferees are requested to ensure payment of their Annual Bills before or up to 15th November 2021 to avoid late payment penalty. Any Allottees and Transferees who has not received its Annual Bill through courier may contact Manager Estate, Industrial Management (IM) Department PQA for the issuance of duplicate bill.
This issues with the Approval of Competent Authority.